Unusual Proxy problem

Posted:
Sat Jul 05, 2014 6:32 am
Ok late on the 3rd I was messing around and tried the proxy harvester part of the program. It found a hundred or so proxies.
I loaded them in and tried to do some SEO posting. They didn't seem to work so well.
Now my problem is I just bought 25 private proxies and I cannot load them. When I try to load the private proxies in the private proxies column it won't load anything from the proxie txt. file.
If I paste and copy them if I hit save it clears the proxies out and jumps to the harvest delay section. Also the proxy sources it found I can't delete either.
Here is a screen shot after trying to load in the private proxies it cleared out the box of proxies and jumped to the harvest delay box.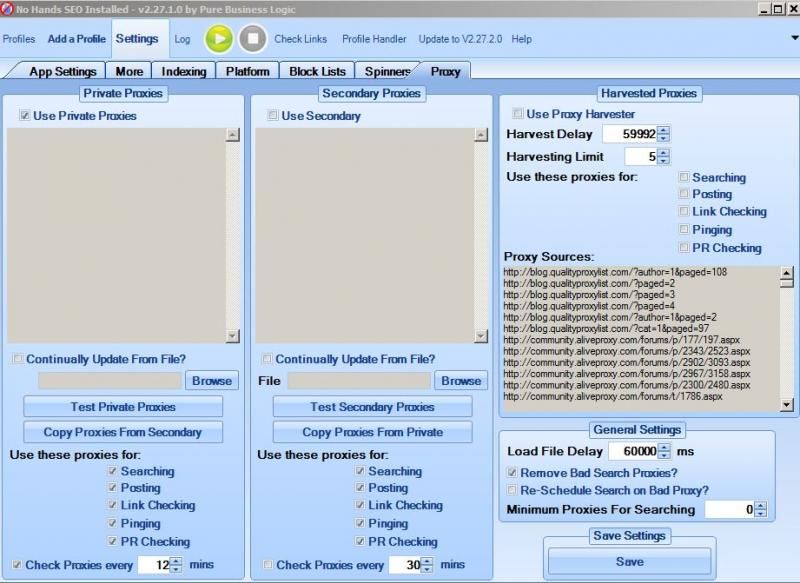 Any suggestions?