The Proxies tab has two very distinct areas, one is for viewing and outputting your current working proxies and the other is for viewing what proxies are awaiting checking and for adding more proxies to this list.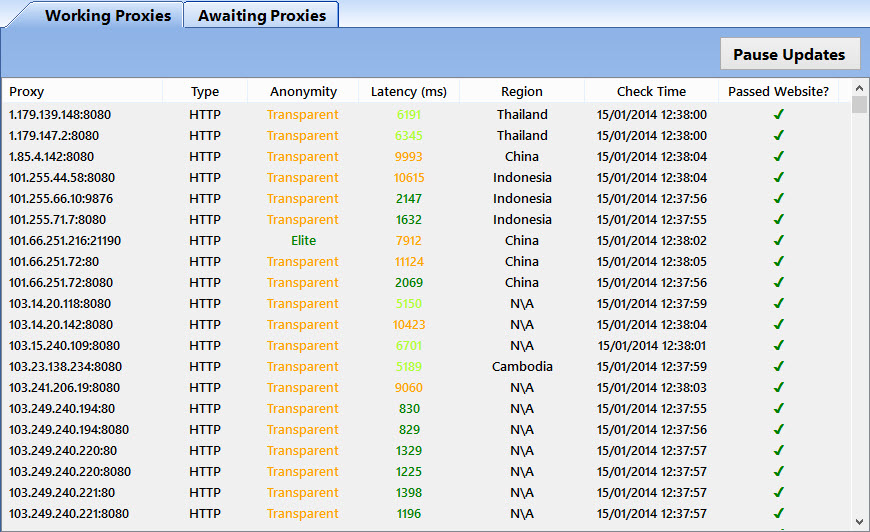 To view and output the working proxies that have been found you will need to use the controls found in the Working Proxies tab. To view the Working Proxies tab simply click the tab labelled
"Working Proxies"
.
Conversely to add more proxies to be checked (optional as NHP will do the searching and harvesting automatically) or to see the list of proxies that are waiting to be checked you should click on the tab labelled
"Awaiting Proxies"
.